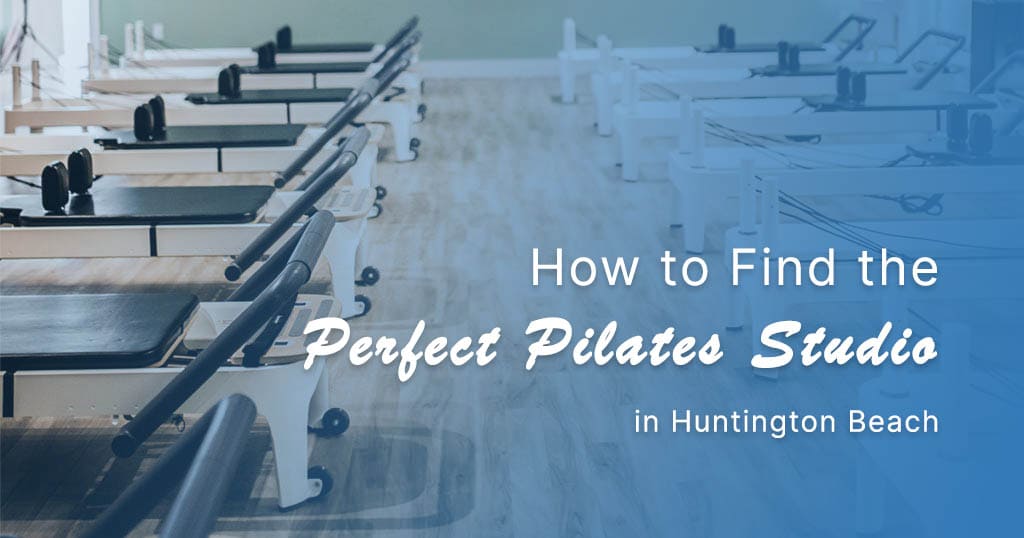 Have you ever heard that doing Pilates may be the best exercise ever? Making the decision to do Pilates is easy but finding a perfect studio takes a bit more time. This article will discuss several key factors that should be considered when starting your search.
First and foremost is price. Can you afford to do private Pilates or are group classes more in line with your budget?
Then there is location, the qualifications of the instructors, and the ability to schedule a class. Last but not least is that little something that is hard to define but it's the feeling you get when you find just the right place.
How do you determine the right price for Pilates sessions
Prices vary considerably when it comes to Pilates sessions. On the lower end of the pricing spectrum, there are group classes that vary in price anywhere from $12 per person to over $25.
Chain studios are more likely to offer large group classes at a lower price because they can fit more people into a class.
Smaller studios would probably charge more because their class sizes are not as big.
On the higher end are boutique studios where they offer private sessions or duets (two people only in a private class). These sessions tend to vary in price from a low of $65 for a private and $80 for a duet all the way up to $90 for a private and $120 or more for a duet. Some studios charge even more for privates, but the market price here in Huntington Beach is under $100 for a private.
Deciding what you can afford to pay for a Pilates class is entirely personal. If you can afford to pay for private Pilates, it's the best way to get started and learn the system.
Studios do vary in pricing and the most expensive studio may not always have the best instructors or even the best equipment. Shop around and try to find the studio that offers the best bang for your buck. If private Pilates is not an option, there are many group classes that offer membership pricing that tends to run under $20 a class.
Location of the Studio
Given the cost of the price of gasoline especially here in California, you want to travel as little as possible. Given the number of decent Pilates studios around Huntington Beach, it's not hard to find someone close by.
Check the education and experience of the staff
It shouldn't be hard to evaluate the level of training and experience of the instructors at any given studio. Most websites will have all that information available. Make sure that each and every instructor is not only comprehensively certified with a reputable Pilates organization but also has a few years of teaching under their belt. Most studios will have their newer teachers offering classes at a slightly lower or apprentice level rate. You shouldn't be paying top dollar for a beginning teacher as they are still in the learning process. Google the information that is on the website to see what each certification offers and what is required to be certified. That way you know you are getting a well-trained and experienced Pilates instructor.
Pilates Session/Class Scheduling
You will need to find classes or private sessions at times that are convenient for you. If you need to work out at 6:30am and there are no classes at that time, you may need to go elsewhere. Most studios have flexibility in their scheduling, but it's still something that needs to be considered. Group classes are offered at fixed times – usually, the times that are popular with the majority of people. Private Pilates may offer more options.
That Little Something
There is another factor in finding the best Pilates studio for you. The French call it 'Je ne sais quoi' which loosely translates into 'the unknown factor.' It's a feeling you get when you walk in the door and everything feels right. You just know you've found the studio for you.
Without that 'Je ne sais quoi', the price could be very affordable; the location couldn't be any better and the instructor's credentials are impeccable yet something doesn't feel right.
Maybe the students have already formed their cliques and aren't welcoming to newer students.
Maybe the teacher walks in late and seems disinterested in the class and the students.
Perhaps the boutique studio is cold and unfriendly and you don't like being there.
Whatever it is, it's not the right fit. A former student of mine went to a larger studio when she was out of town and told me that the instructor made her feel terrible. She was so upset with the studio owner that she walked out halfway through her session. She couldn't wait to tell me about it when she returned to Ab-Solutely Pilates – a Pilates studio in Huntington Beach where she felt very much at home.

Once you evaluate the price you're willing to pay, the location of the studio, the level of competence of the instructors, and the flexible scheduling, you can make an appointment to try your first class and see how it goes. Ab-Solutely Pilates offers competitive pricing, a great north downtown location, and a sole owner that has over 20 years experience and numerous certifications. Hopefully, the small home-based studio will make you feel right at home. You can start today by booking a New Client Pilates Special at Ab-solutely Pilates.