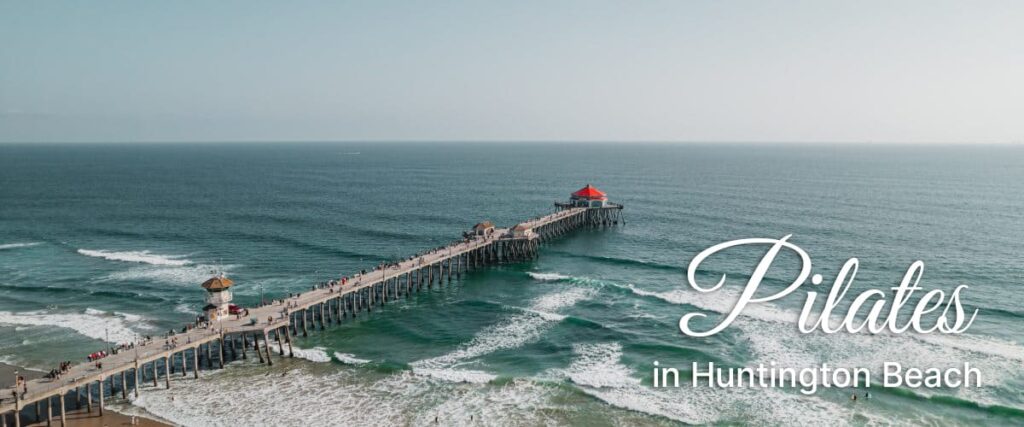 Pilates in HB
How do you find the right Pilates studio for you in Huntington Beach? There are many Pilates studios in Huntington Beach to choose from including large group class only studios and smaller private Pilates studios. They are located throughout the city, but few are close to the beach and downtown. Pilates is popular in the city because it complements the active outdoor lifestyle that HB is known for. Huntington Beach, also known as Surf City USA, is a charming town known for its beautiful sandy beaches, mild climate and beach culture. The climate, ideal location along the coast as well as the unique topography of the city make it ideal for many types of recreational activities whether it is surfing, walking, biking, golfing and more.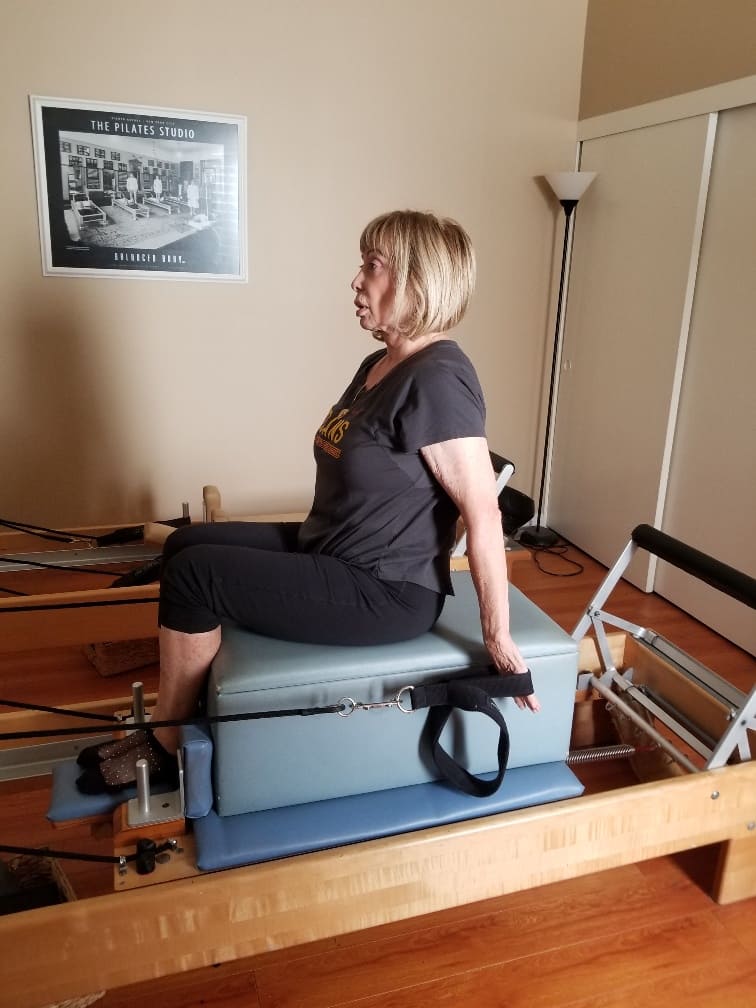 Private or Large Group Pilates Classes
How do you decide between large group classes with little or no attention to form and the more expensive private classes that pay a lot of attention to form?
Are group classes or private instruction better able to suit your needs?
Is the experience of the instructor important?
First of all, for the newer client or someone who prefers precise and individual attention to detail, private Pilates is the way to go. Even as an addition to a few group classes a week, private Pilates sessions just make the experience that much better and if you want real results, private is the way to go. Experience is key in getting the best results possible. Excellent training, years of experience and a great track record are things you need to know when choosing a Pilates studio in Huntington Beach.
Meet The Instructor: Devra Swiger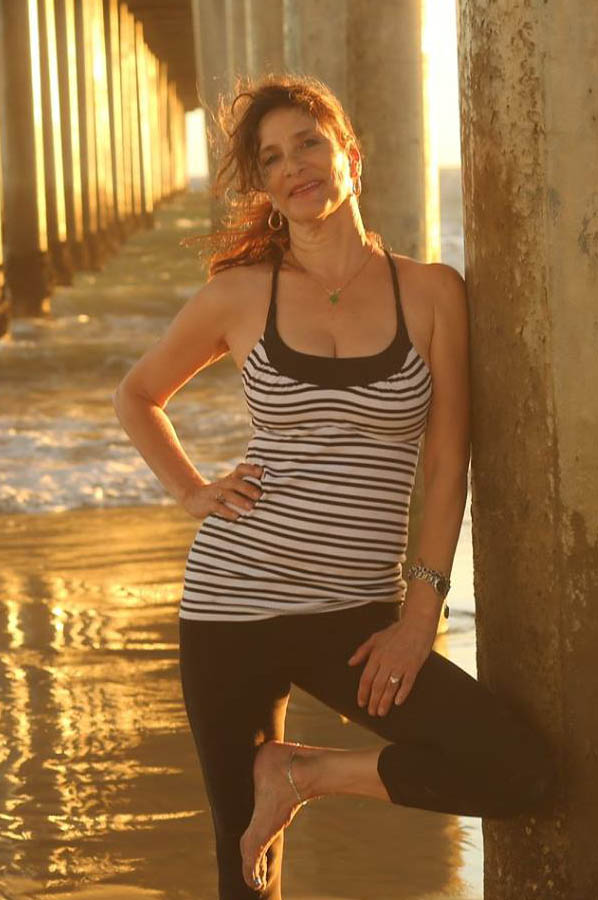 Devra has been teaching fitness for over 25 years. She has taught Pilates since the year 2000 in Charlotte, NC, Louisville, KY and now for the past 15 years here in Huntington Beach. Devra began her Pilates journey back in 1999 when she was researching an article about Pilates for an on-line fitness journal. She had studied dance for many years, had been teaching fitness for several years and was interested in this at the time a not very well-known program called Pilates. She scheduled an interview and sample class with, at the time, the only Pilates studio in Charlotte, NC and the rest is history. It was simply love at first sight. Her chronic back pain was gone and she had never felt better. She started the certification process right away and has continued learning ever since.
Devra has worked with clients from all walks of life including athletes, celebrities, and regular everyday people. Her specialty is getting people to not only look better, but to feel and move better too. Another client who works in the medical profession said that Pilates training helped to eliminate his back pain. He started coming to Ab-Solutely Pilates a few years after back surgery when nothing seemed to be working. Another client who was very athletic said she looked forward to coming to the studio every Wednesday and always made time for her Pilates session. An experienced golfer says not only is his back and hip pain gone, but his game has improved too.
Welcome to the Private Huntington Beach Pilates Studio
Ab-Solutely Pilates is located on Delaware Street 1.5 miles from the Huntington Beach Pier. It's just north of downtown between Seacliff Village and Newland Center. When she first moved to Huntington Beach, Devra decided to turn the front bedroom of the two-story home into a Pilates studio. There are two Balanced Body reformers, a classic Balance Body full size Trap Table and a Wunda Chair. A client of Ab-Solutely Pilates wrote in a review that going to the studio was like visiting a good friend and getting a top-notch work-out at the same time. It's cozy, well equipped and centrally located. Most of Devra's clients come from Huntington Beach, but some drive in from surrounding areas like Newport and Seal Beach. One client was so impressed with the Huntington Beach studio that she drove weekly all the way from L.A.
Experience is key
So how important is experience? Very important. Devra has worked in many Pilates studios and has had her own Huntington Beach private Pilates studio for nearly 15 years. She has worked at several of the large studios in town and has developed a dedicated following. Originally from the state of New York, she has made her home here in Orange County and feels like a native Californian (except maybe the accent). She loves to ride her bike on the beach path, have fish tacos at Wahoos and run in the July 4th 5K. She also speaks fluent French and Spanish and volunteers with the literacy program of the Huntington Beach library as an English as a Second Language instructor.
Training
Devra has certifications from several organizations including Polestar Pilates, Alternative Fitness, Colleen Glen Pilates, The Fletcher Method, and the internationally renowned Franklin Method. She is also a certified Group Fitness Instructor and Personal Trainer by the American Council on Exercise. In addition to Pilates and general fitness, she also specializes in orthopedic fitness and lower back care. She also has credentials in sports nutrition. Devra is always keeping up with the latest trends and science in the fitness business. Having both a background in classical Pilates and contemporary she has the knowledge necessary to work with a variety of bodies and fitness levels. Huntington Beach has many large group class studios, so a smaller, home-based private Pilates studio is a rarity.
Come Take a Pilates Class
Schedule a class today and see just how much fun Pilates can be. You will be in good hands and you will absolutely love the results. Pilates Sessions in HB are available by appointment only Monday through Friday. Weekend sessions are also available upon request. Private Pilates sessions are 50 minutes. Call now for more information. You will be so happy you did. Remember for the best Pilates studio with the most experienced Pilates instructor near you, call Ab-Solutely Pilates at 714-642-7377 or click here to schedule your first session.